"LAIRY-TALE OF NEW YORK" - \Copywright NME 2003
THE DOHERATS OF ALBION MANOR
PART III, INIT
Part 1:
http://community.livejournal.com/gin_and_ducks/1310.html#cutid1
Part 2:
http://community.livejournal.com/gin_and_ducks/1717.html#cutid1
"COME ON THEN, PETER..."
CARL HAD PURRED DARKLY FROM HIS
INSOUCIANT PERCH AGAINST PETER'S CHAIR.
AND THEN CARL BEGAN TO STRIP PROPERLY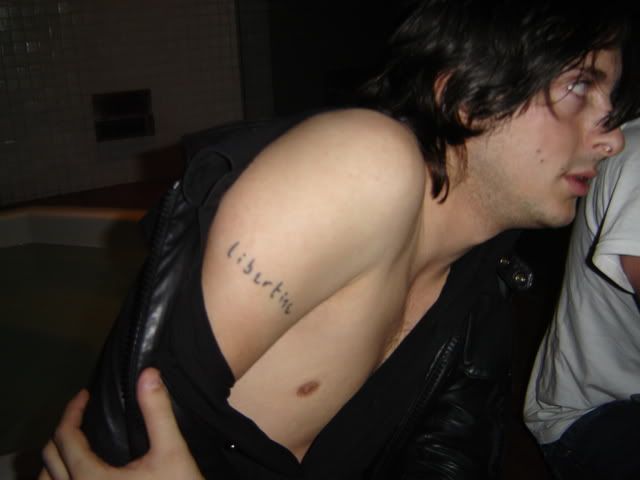 AND SLOWLY AND CAREFULLY, PETE HELPED TO UNDRESS HIS NEW LOVER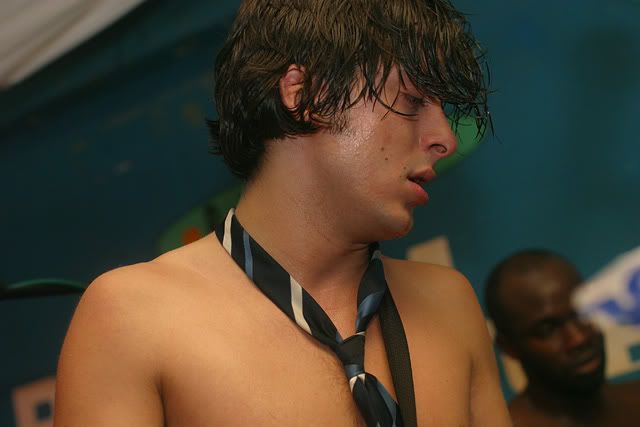 UNTIL CARL WAS WEARING NOTHING BUT A TIE
PETE BARELY HAD TIME TO UNDO HIS FLY BEFORE CARL WAS ON HIS KNEES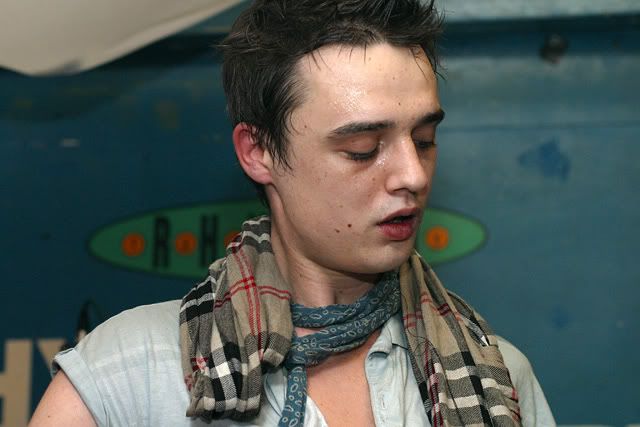 PETE: "YEAH, YEAH THAT'S IT-- OHMYGOD - "
PETE WAS HAVING THE TIME OF HIS LIFE. IT WAS TEH MOST ROCK AND R*** NIGHT OF HIS LIFE, MOST ROCK AND R*** THING THAT HAD HAPPENED TO HIM, EVER.
CARL
WAS THE MOST ROCK AND R*** THING THAT HAD HAPPENED TO HIM.
UNTILL CARL SUDDENLY STOOD UP. AND STARTED MUMBLING AT HIM. THAT WAS
NOT
VERY ROCK AND R***. PETE TRIED TO DECIPHER WHAT HIS LOVE WAS SAYING.
THEN HE GOT IT.
"OI, GETUNDRESSED SILLY" PETE HEARD.
QUICK AS A FLASH, PETER UNDRESSED TOO, EVEN THOUGH CARLOS DEMANDED THAT HE "LEAVE HIS SCARF ON"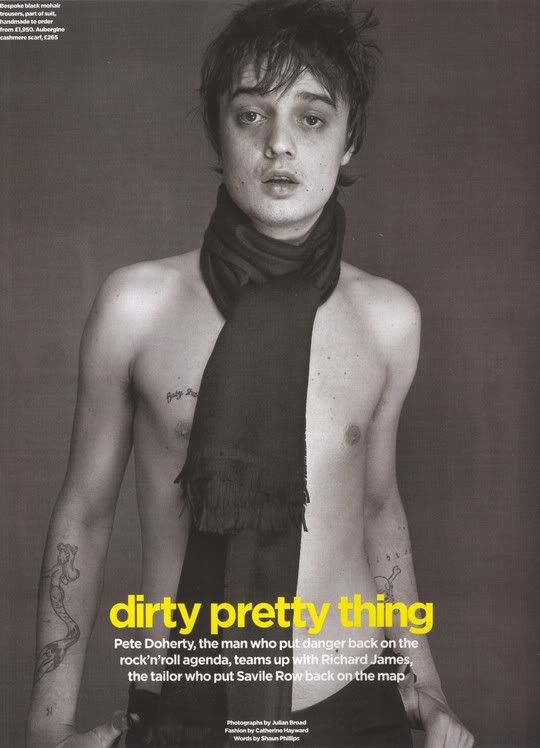 ....................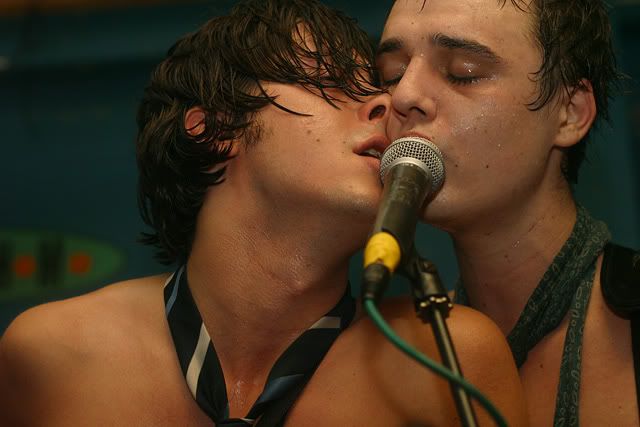 AND THEY BUMMED FOR ROUGHLY FIVE WEEKS CONTINUOUSLY AND NON-STOP
WHICH WAS LOTS OF FUN
BUT AFTER A WHILE CARL GOT A BIT HUNGRY
SO THEY WENT NEXT DOOR TO THE CAFE FOR A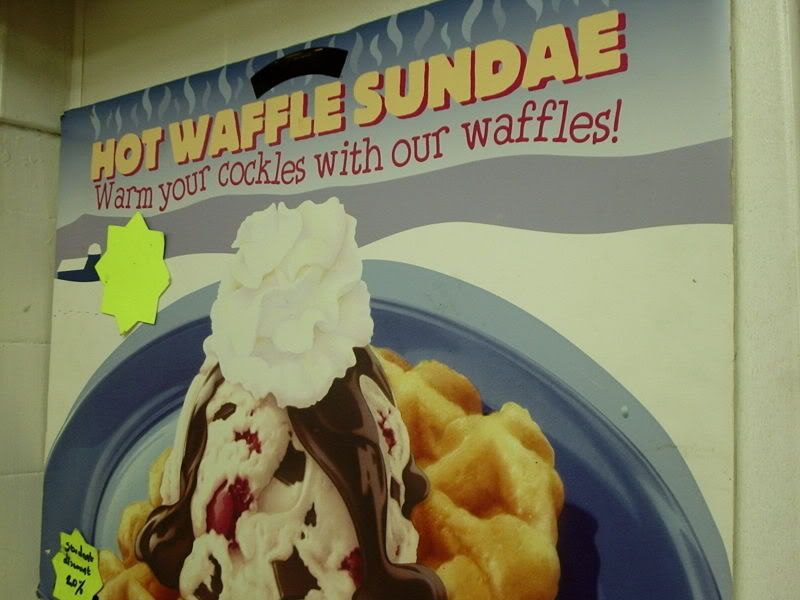 WHILE THEY WERE THERE, PETE CALLED HIS OLD FRIEND FROM CUBS, JOHN HASSAL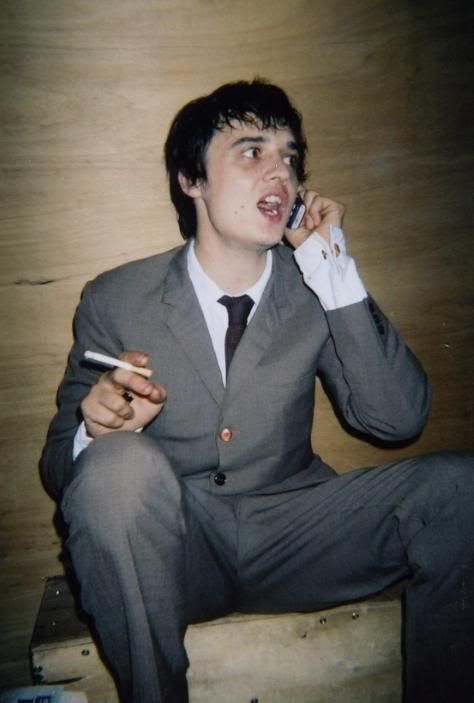 "OI JOHN!! I FINALLY HAVE A SINGER FOR OUR BAND!! EH? OK WELL ACTUALLY HE'S LIVING WITH ME NOW. WE'RE IN LOVE, BASICALLY. NOW WE NEED A DRUMMER AND THEN WE ARE ALL SET TO R*** AND ROLL!1111"
CARL CAME BACK FROM THE CAFE LOO, LOOKING A LITTLE WORSE FOR WEAR
"ALRIGHT, BABE?" PETE PUT AN ARM AROUND HIM CONCERNEDLY.
"YEAH - JUST BEEN THROWING MY GUTS UP. MUST HAVE BEEN THAT WAFFLE. THOSE ARE PROBABLY A BIT DODGY IN THIS PLACE, AREN'T THEY?"
PETE WAS PUZZLED. HIS HAD BEEN FINE. HE DIDN'T FEEL SICK AT ALL.
THEY WENT BACK TO PETE'S AND DECIDED TO DO SOMETHING NICE AND NON-STRESSFUL FOR CARL LIKE LISTENING TO BILLIE HOLIDAY AS A CHANGE FROM ALL TEH BUMSEX.
AND THEN! SUDDENLY PETE THOUGHT OF SOMETHING THAT HADN'T OCCURRED TO HIM EARLIER...
TURNING SLOWLY TO CARL, HE SAID CAUTIOUSLY: "UM..LISTEN CARL, LOVE - DO YOU THINK THERE'S A CHANCE MAYBE THAT YOU MIGHT BE UM.."
"WHAT?"
"WELL..LOLZ UM UM
PREGNANT
?" PETE SOLDIERED ON.
"THERE'S NO WAY I AM PREGNANT, PETE!" CARL BELLOWED. "YOU THINK THAT I'M FAT DON'T YOU? ALREADY. I CAN'T BELIEVE YOU, YOU INSENSITIVE BASTARD! HOW DARE YOU! EVEN IF I WAS CAPABLE OF HAVING BABIES I WOULD NEVER HAVE ONE WITH SOMEONE AS EMOTIONALLY INEPT, AS ROTTEN AS YOU, DOHERTY!"
AND WITH THAT, CARL STORMED OUT AND DIDN'T COME BACK. PETE CRIED FOR FIVE DAYS AND FIVE NIGHTS. HE WONDERED WHERE CARL WOULD GO NOW THAT HE WAS MEANT TO BE LIVING AND LOVING WITH PETE. HE WAS MISERABLE. HE SMOKED UNTIL THE SMOKE CHOKED EVERY SCRAP OF OXYGEN OUT OF THE FLAT. HE BURNT HIS GUITARS. HE DIDN'T SEE THE POINT IN HAVING THEM IF HE HAD NO BEAUTIFUL LOVER TO BE HIS SINGING ACCOMPANIMENT.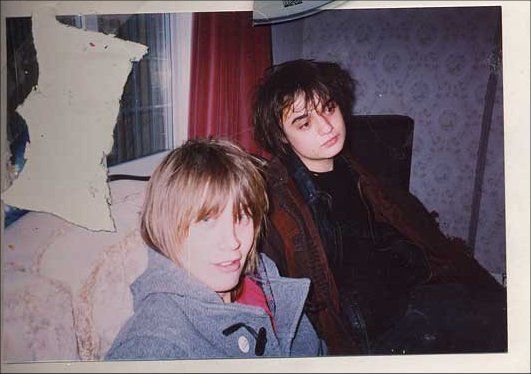 HE SAT ABOUT IN A DAZE, GAZING WISTFULLY INTO SPACE WITH HIS FRIEND STEVE, DREAMING OF HIS
LADY
LOVE, COMPLETELY FORGOTTEN ABOUT HIS R*** AND ROLL ASPIRATIONS
THEN ONE DAY MANY HOURS, DAYS AND WEEKS LATER, CARL CAME STUMBLING BACK HOME IN HIS USUAL BLACK ATTIRE, SMILING AND FULL OF FORGIVENESS AND RATHER TIPSY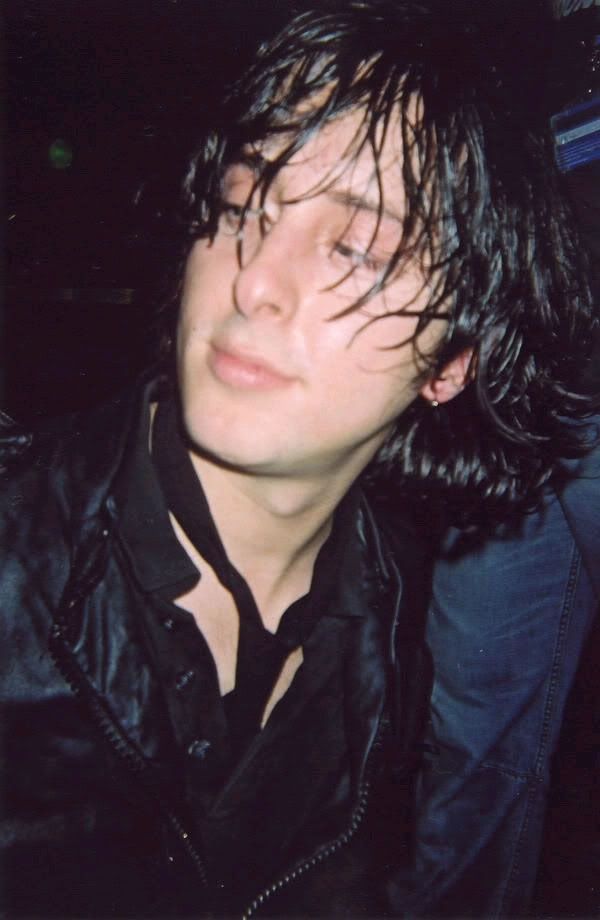 PETE WAS SO OVERJOYED, HE ALMOST KNOCKED CARL OVER WHEN HE RAN UP AND JUMPED ON TOP OF HIM, KISSING HIM ALL OVER, STARTING WITH HIS FACE,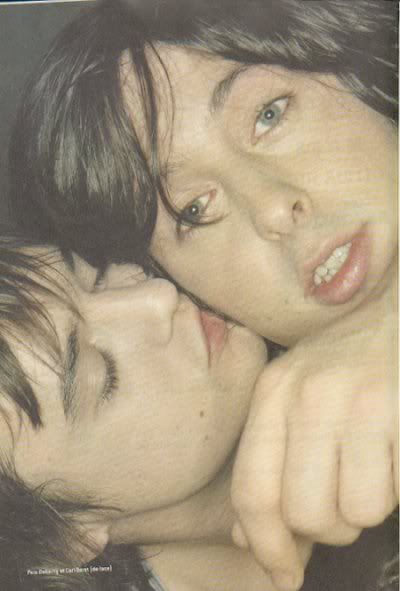 PETE THOUGHT THAT CARL LOOKED BEAUTIFUL - ALL ROSY-CHEEKED AND GLOSSY-EYED AND MOTHERLY. ALTHOUGH OF COURSE, HE WAS VERY CAREFUL NOT TO SAY THIS.
WHEN PETE HAD APOLOGISED TO AND STROKED AND KISSED CARL FOR SEVERAL MINUTES IN HIS FAVORITE OLD CHAIR AND MADE A BIG FUSS OF HIM, CARL LOOKED HIM SHEEPISHLY IN THE EYE, AND SAID:
"SO...I SUPPOSE I SHOULD APOLOGISE TOO, ACTUALLY.
PETER, YOU WERE RIGHT. I AM, IN FACT PREGNANT.
WITH YOUR CHILD."
TBC, OMG!