"Black velveteen, the twilight first-century dream..."
ALRIGHT
I AM OFFICIALLY A LOSER
I'M MEANT TO LEAVING AND GOING FOR MID-AFTERNOON DRUNKNESS WITH A FRIEND OVER HER MOVING TO LONDON FINALLY, BUT THIS WILL ONLY TAKE FIVE MINUTES (and I wonder why I AM ALWAYS late)
...so...
ZOMGNGNGNFN BUFFHAPPY PICTURE-STORY OF TEH DOREHATS BENEATH THE CUT OMGG!OMG OMG CLICK QUICK,QUICK THEY CAN'T WAIT!OMG:
::::THE STORY OF THE AWESOMEBUFF DOHERATS AND HOW THEY CAME TO PRODUCE SUCH A COOL!OMFG SUPER-BABY::::
PART I
IT ALL BEGAN...
One hot and humid summer's eve, and one mr peter patrick doherty was getting ready to go out, narcisistically running back and forth before his magic mirror, the vain thing:
Peter: yeah, yeah...I'm well buff me. Whoever the lucky lady is tonight will never ever be able to resist such a hawt body
*nods*
HE MADE
absolutely sure as always to get utterly shite-faced in his friend tom's bar beforehand.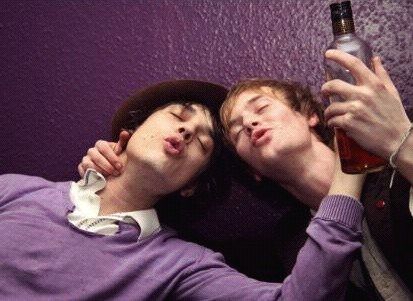 Because he was a bit r*** and r***, you see and he hoped someone equally r*** and r*** would spot him tonight, realize they were soulmates of course and be in the best band ever with him.
Peter never expected much. At all.
As proof of his totes r*** and r***-ness (and also his drunkeness), he snogged a random boy (introduced as drew) in the cloakroom, BEFORE HE LEFT!!!!1111111111111
OMGG SHOCKAAAAAAAAA!!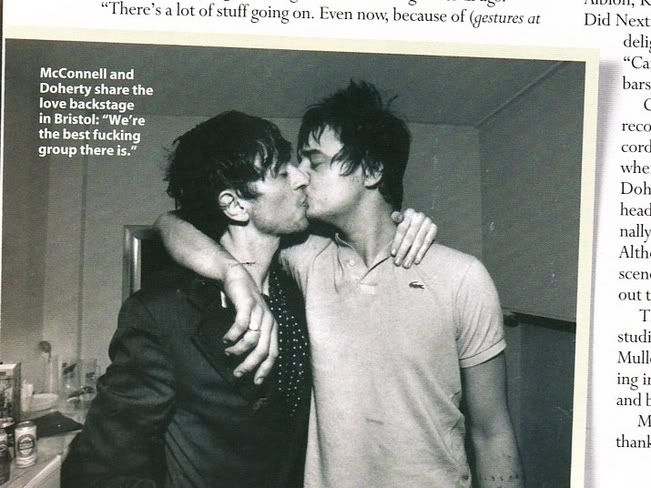 HOWEVER
THE BAR THAT PETE ENDED UP IN WAS CERTAINLY *NOT* VERY R*** AND R*LL
THERE WAS ONLY TWO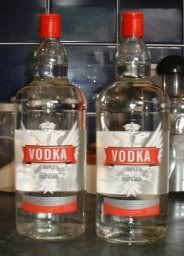 BLOODY BOTTLES OFF ALCOHOL IN THE WHOLE PLACE
HE WAS ABOUT TO DECLARE IT AN UTTERLY UN-R*** AND R*** AND THEREFORE BORING AND RUBBISH PLACE TO GO TO DANCE AND FALL IN LOVE AND EVERYTHING ELSE WHEN
SUDDENLY!
A MYSTERIOUS VISION DRESSED IN BLACK TOOK TO THE STAGE!
PETE COULDN';T SPEAK
HE COULDNT THINK
ALL HE COULD DO WAS STARE
FOR A VERY LONG TIME
AND LISTEN TO THE DULCET TONES OF THAT MYSTERIOUS VISION BEFORE HIS EYES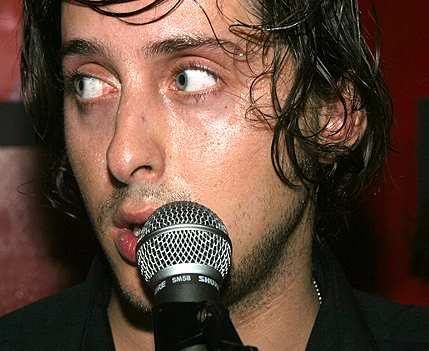 AND WITH THAT!
PETER PATRICK DOHERTY FELL IN LOVE...
HE COULDN'T HELP IT, HE HAD TO GET CLOSER.
BUT THE CLOSER HE GOT TO THE STAGE, THE MORE HE WANTED TO GET CLOSER THAN
THAT
. SO, WITHOUT FURTHER ADO, HE LEAPT ONTO THE STAGE TO STARE HIS LOVE IN THE EYE FOR THE FIRST TIME.
SHE WAS VERY GRACIOUS AND OFFERED HIM THE MICROPHONE SO THEY COULD BOTH SING AT IT. AND PETE SANG AS IF HE WAS IN A DREAM, WITH THE NEW LOVE OF HIS LIFE'S FACE PRESSED AGAINST HIS. THE BEAUTIFUL THING WASN'T SHY AT ALL. WHICH IN PETE'S BOOK = AWESOME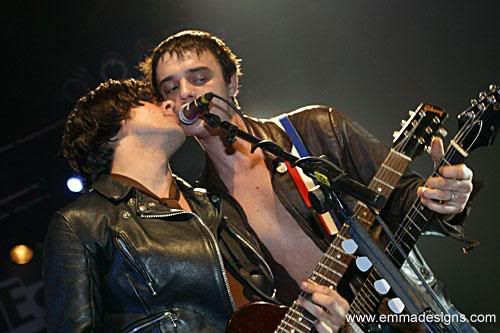 SMILING AND SINGING, DANCING AND SMOKING, THEY LEFT THE LITTLE BAR WHEN THEY COULD BARE BEING ON-STAGE NO LONGER, PETER GAZING ADORINGLY AT HIS LOVE IN THE BLACK CRUSHED VELVET, AND BLACK SILK SHIRT...
***
PART II COMING LIEK RELLY SOON HAVE TO GOA NOWWW ELSE I'LL BE WAYYY LATE.
K. LOVE YOU ALL!!!
XXXXXXXX